What is Tiempo de Vacunarte?
The overall goal of Tiempo de Vacunarte is to reduce the burden of HPV-associated cancers in border and rural counties by providing no-cost vaccines. Components of the program include health education, social media messaging, and no-cost HPV vaccinations.
The program covers six Texas counties, including El Paso, Hudspeth, Culberson, Presidio, Brewster, and Tom Green Counties.
Eligible participants are all genders between the ages of 9 and 45 years old who are uninsured/underinsured, have not completed the HPV vaccination series, and have a Texas address. Parents will be providing consent and receiving the education for minors 9 to 17 years old. We also assist those who do have insurance by providing a referral and a resource list if individuals do not have a primary doctor.
How do I get free HPV vaccines?
Fill out our screening survey to see if you or your child qualify for free HPV vaccines!
If you qualify, our staff will contact you and share vaccine information and education over the phone, in person, or by your preferred virtual platform.
Next, you will receive a vaccine voucher in the mail.
Take this voucher to any of our partnering pharmacies to receive your vaccine at no-cost! Pharmacies are following strict safety protocols and will ensure you are safe when getting your vaccine.
Four easy steps: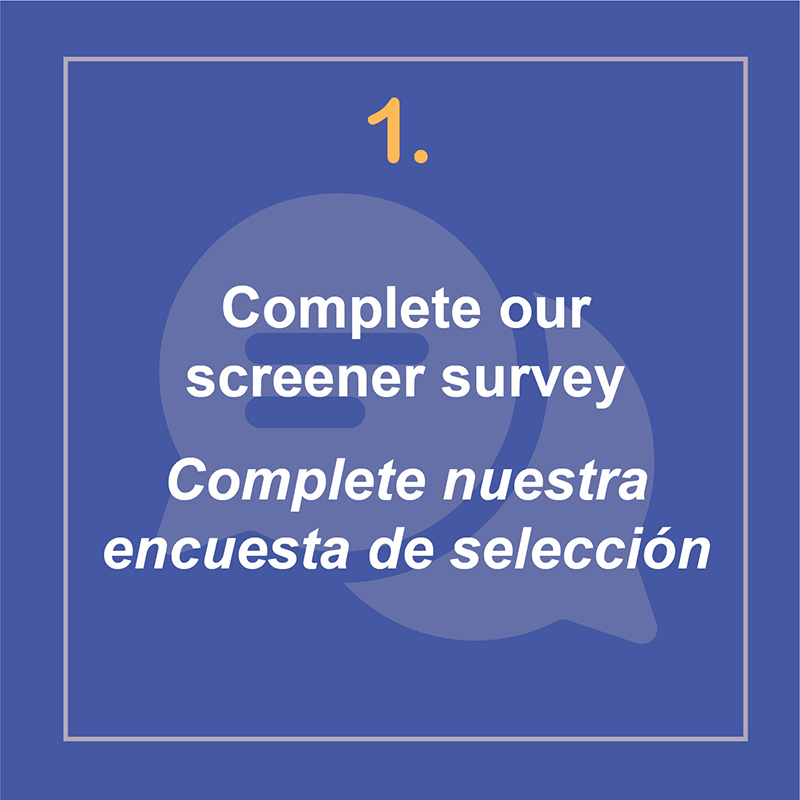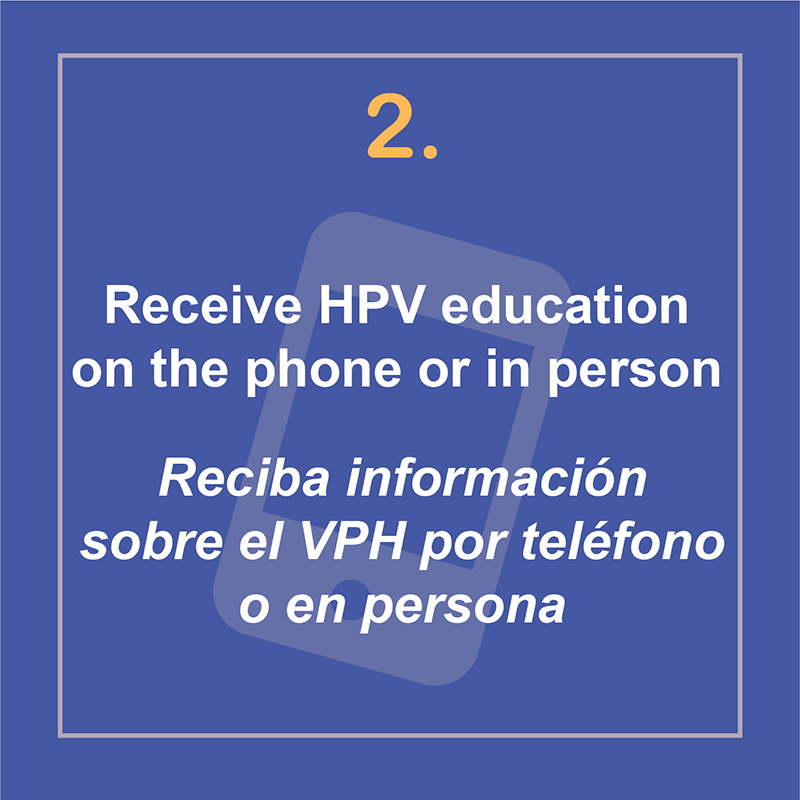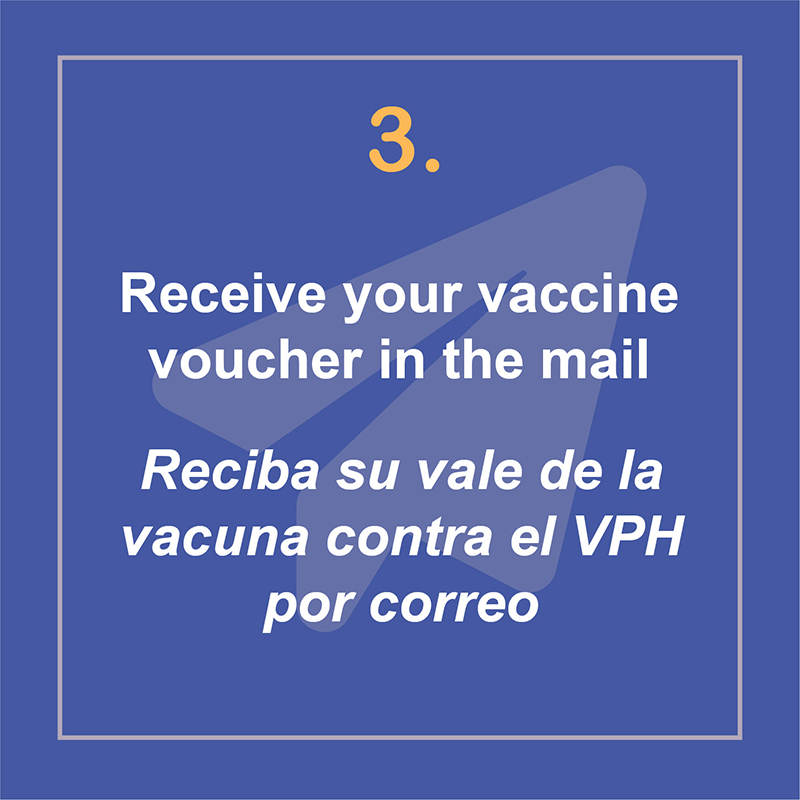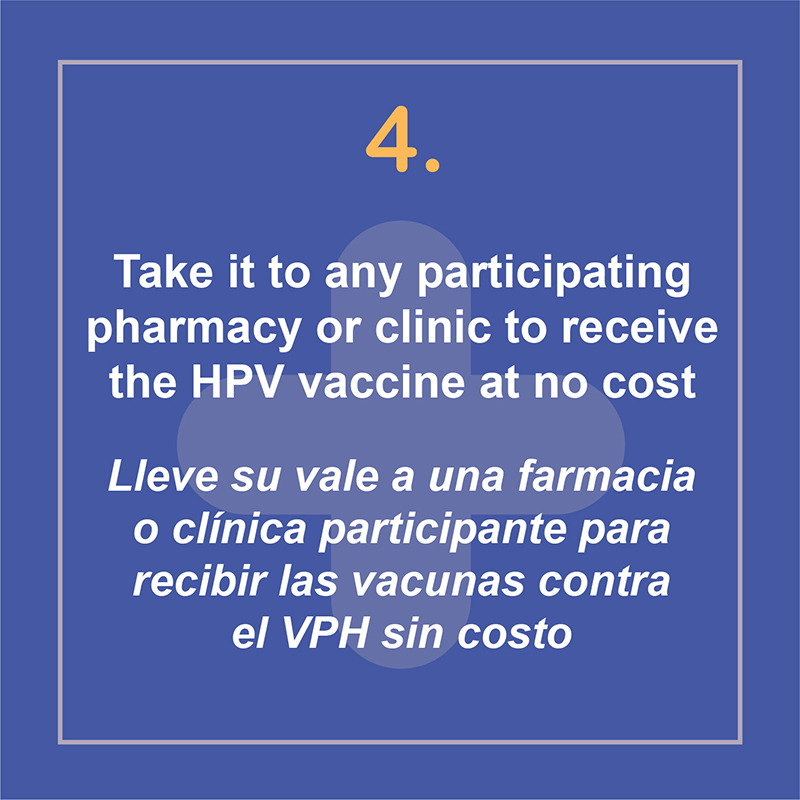 Tiempo de Vacunarte Events
Tiempo de Vacunarte Team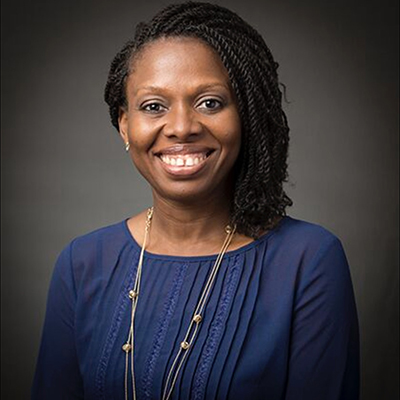 Dr. Jennifer Molokwu, Project Director
Dr. Molokwu is originally from Nigeria and attended medical school in Nigeria. She then moved to the United States and obtained a master's degree in public health from the University of Minnesota School of Public Health with a concentration in Maternal and Child Health Epidemiology. She is currently involved in clinical research, teaching at undergraduate and graduate medical level, as well as clinical practice. Her research interests are in women's health, cancer prevention, and shared patient decision-making. Most recently, she has been working on cervical cancer education in the border region.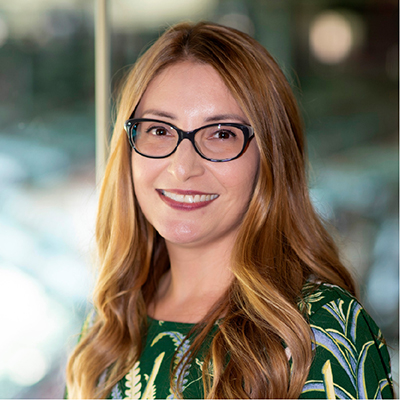 Dr. Jessica Calderón-Mora, Project Co-Director
Dr. Calderón-Mora is originally from El Paso, TX and attended Stanford University. She went on to receive her masters and doctorate in public health from the UT Health Science Center at Houston. She has been with Texas Tech University Health Sciences Center El Paso for almost 10 years and was the Founding Senior Director for the Office of Diversity, Inclusion, and Global Health. Dr. Calderón-Mora's research interests are in cancer prevention, specifically targeted to HPV-associated cancers in a border community. She is very passionate about serving her hometown and underserved populations with the goal of addressing and eliminating health disparities among Latinos.
Hatty Lara, Program Coordinator
Hatty is originally from Long Beach, California. She spent her childhood in Oklahoma City, OK and then moved to El Paso, TX in her adolescence. She attended The University of Texas at El Paso for her bachelor's degree then later completed her master's degree at The University of Texas at Dallas. A little fun fact about her is that she enjoys hikes and lounging at the beach. As part of the Tiempo de Vacunarte team, you'll find Hatty navigating our patients through the vaccine series and maintaining and analyzing data. Hatty is excited to increase HPV vaccine completion rates within El Paso and surrounding county communities.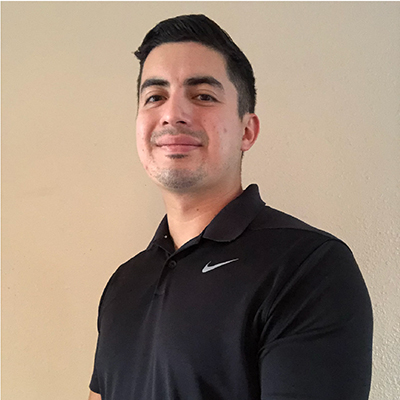 Carlos Licon, Community Health Educator & Navigator
Carlos is originally from El Paso, Texas and attended Texas Christian University. A little fun fact about him is that he loves dogs! As part of the Tiempo de Vacunarte team, you'll find Carlos out in the community recruiting participants and offering education about HPV. Carlos is excited to increase HPV awareness in the community.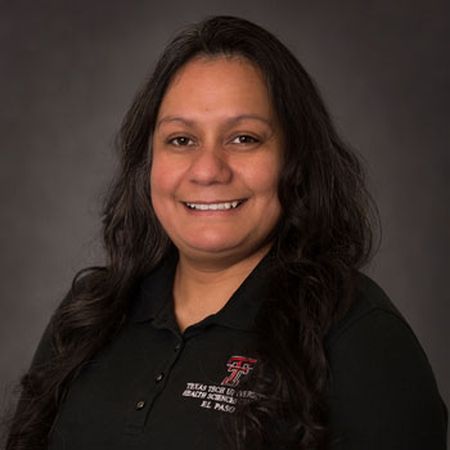 Sonia Escamilla, Navigator
Sonia Escamilla is originally from El Paso, Texas. Sonia holds an associate's degree in social work. She has served as a Navigator at TTUHSC El Paso for three years, navigating participants through the health system. Sonia enjoys baking and spending time with her family.